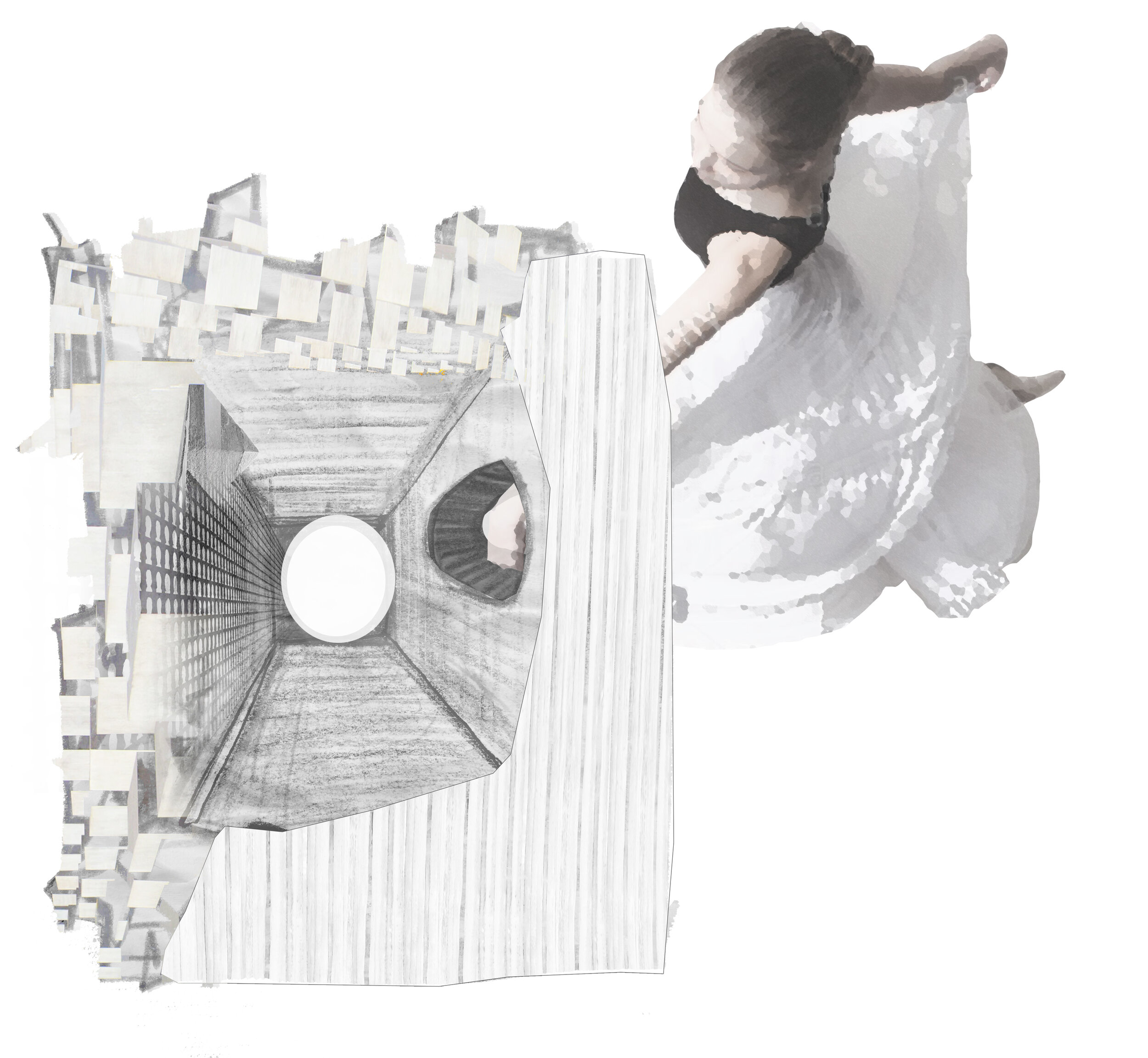 Team: Yasaman Esmaili, Takeru Stewart
Dual provokes the audience to think softly of their exit. It is a moment of pause. A moment to wonder about the playfulness of the exit as a natural part of the game of living. It also makes one think about the futility of our tendency in trying to reverse our exit and to immortalize those that have exited.
Our application proposes a rectangular, four-sided stele measuring approximately 3-ft in wide by 7-ft tall. This artifact has two primary sides that intermingle. One side is human memory and the various acts humanity has undertaken to memorialize those that have exited. This side consists of the monuments that we have built and created of various scales and forms, to mourn or celebrate the dead. Each shape represents the various human desires for memorialization: power, love, loss, mortality and the desire for eternity. The forms are made of stones and bricks, gold and glass, paper and wood - all cast in time. Memory encompasses what we create to remember or what we ask to be remembered of us. It is made to immortalize, to humanize, to endure in familiar forms. The memory side is created for those who are living to remember those who have exited.
Opposite the memory side, is the body itself, which has dissolved into the earth. The earth is made of soil; layers that embody what we are made of and what we will become after our exit. The body is flexible and tangible much like the very earth it inevitably returns to. This side is malleable and consists of clay.
In between the two sides of memory and body at the center of the stele is a hollow void. This void is where the four elements: air, water, soil and fire meet. The simple formation of the earth. The return and rebirth. Because the exit is just a transformation of the solid particles, the energy, the liquid and the air. The body forms its own exit. We grow up to deform. Time encompasses change and the void in the artifact is capturing the spatial qualities of the exit as the natural reformation of the physical form.